Going beyond websites
Thank you! You are taking the time to read this, you deserve appreciation for that. I am so glad that you found us and I am humbled that you are interested enough to read.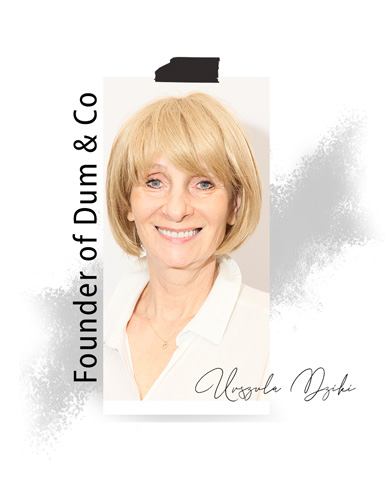 The name Dum & Co came from the idea in 2004 about Digital Unique Media and Co - stands from the idea of the opportunity to partner with small business owners.
I loved the idea that we can grow only if our clients can grow.
I started to work with websites on the simple notepad writing HTML codes in 2000. These were days when also flash websites were popular. At that time my focus was mostly on coding and learning new technologies...In 2006 I was introduced to new CMS - Joomla and software development. And oh boy, what a journey it was from Joomla to Oscommerce & Magento I spend hours in front of my computer on average 12-14 hours a day, 7 days a week to keep learning and joined many developers' forums.
Early in 2008, I realised the power of search engines and the full potential of search engine optimisation as well as marketing principles on the Internet. After all, you don't need a website just because everyone has one - your business needs to be found and attract clients/customers.
This year I have partnered with a few software engineers and marketers to be able to manage more clients.
I had a break from providing business with website design and software development for 9 years. My full attention was to work on real estate solutions for one of my clients. From 2014 till August 2022 and I had to learn about Real Estate Industry in order to be able to achieve top results. This included not only developing my own codes as well as full social media management. I used these years to put into practice my SEO skills and marketing knowledge at that time.
We reopening Dum & Co to the public now backed up also with that extensive knowledge of the Real Estate Industry and agents' needs. Since the Real Estate industry is very competitive we are sure we can provide any business with a competitive advantage - the same way we did for real estate.
With over 18 years of experience under my belt, I'm going to share everything I know to help you learn, grow & thrive online.
Again thank you for reading this short message, and I am looking forward to hearing from you.
Urszula Dziki